Meet The Cockroach Zone Team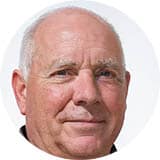 Hi, my name is Jack Andersen and I'm the founder of the Cockroach Zone. At Cockroach Zone, we have several committed writers who come from all walks of insect life. Some have joined us from an entomology career, others simply have a fascination with bugs due to their day jobs and join our team during the evening to share their knowledge and experience.
Combined, we're all too aware that the prevalence of cockroaches is rising, particularly in the hot and humid parts of America. It's clear that homeowners and tenants have never been in more need of an array of tools if they're to get a grip of their cockroach problem.
Cockroach Zone is home to easy-to-understand answers to some of the most vital cockroach questions that may be troubling you.
Our Mission Statement
Our mission is to wage war on these fast-breeding insects that infest our homes, exacerbating health problems and causing disease. We aim to provide you with the latest knowledge so that you can tackle even the most resilient of infestations, permanently.
Our Vision of a Better Future
At Cockroach Zone, we want to become the most trusted destination for cockroach answers, tips, facts, control, and prevention methods.
Why Cockroach Zone Was Created
"Five years ago, my close friend moved into her a rented property. She was really excited about having her own space finally. I assisted with her move.
Just 5 days later I received a phone call – suddenly she was regretting her choice of property (when she noticed cockroaches appeared every time it rained).
It took time to figure out that cockroaches were hiding away under electrical appliances, in the drainage system, and the walls of her home.
Once we'd figured out what was wrong, there were legal questions to answer – were the roaches her responsibility, or her landlord's responsibility?
We initially felt very confused. While one site said one thing, others said something completely different. We attempted to deal with them ourselves (and were unsuccessful). The roaches kept returning.
Long story short, she spent 5 months of her tenancy trying to keep her food away from cockroaches while struggling to sleep at night.
As for the remaining seven months, my in-depth research paid dividends. I discovered (and proved) that her landlord should have tackled the problem at the start of her lease. She finally addressed the issue and compensated my friend for the many months during which she took no action.
I set up Cockroach Zone to help people just like my close friend – the homeowners and tenants out there who are doing battle with cockroaches (and sometimes uncooperative and uncaring landlords!)."
Jack Andersen